A Dimly Lit Room




I created a digital ARG experience for the Kickstarter film project from Thad Nurski titled A DIMILY LIT ROOM. The short film is based on a battle between life and death and one man's struggle to choose one of those paths when he wakes up in a strange room. Incorporating the synopsis into my design I created two paths the users could take. Life or Death. On each landing page you can choose from a riddle amongst the stars. As you solve these puzzles and watch clips from the film you get a set of coordinates. Once you collect the 3 correct coordinates you can enter them on the homepage to unlock a VR experience tailored around the film.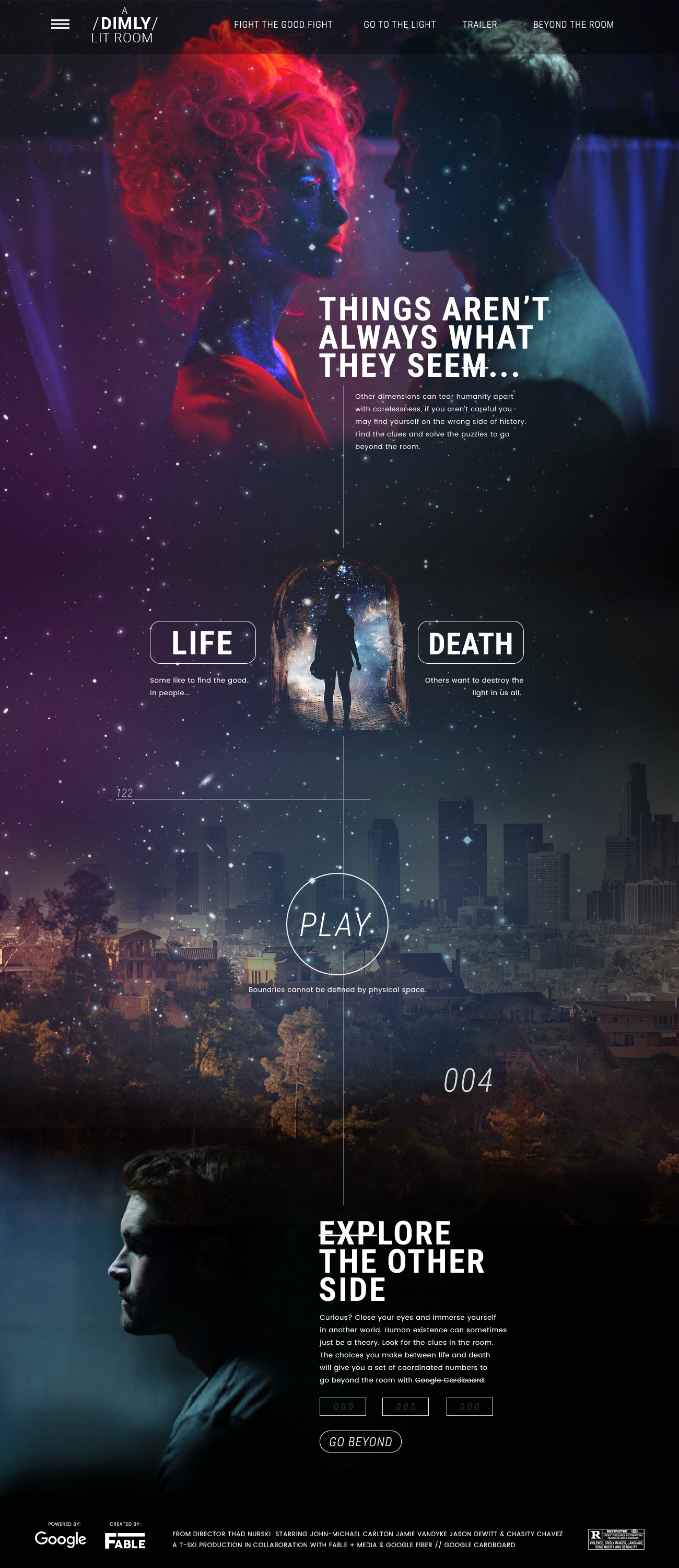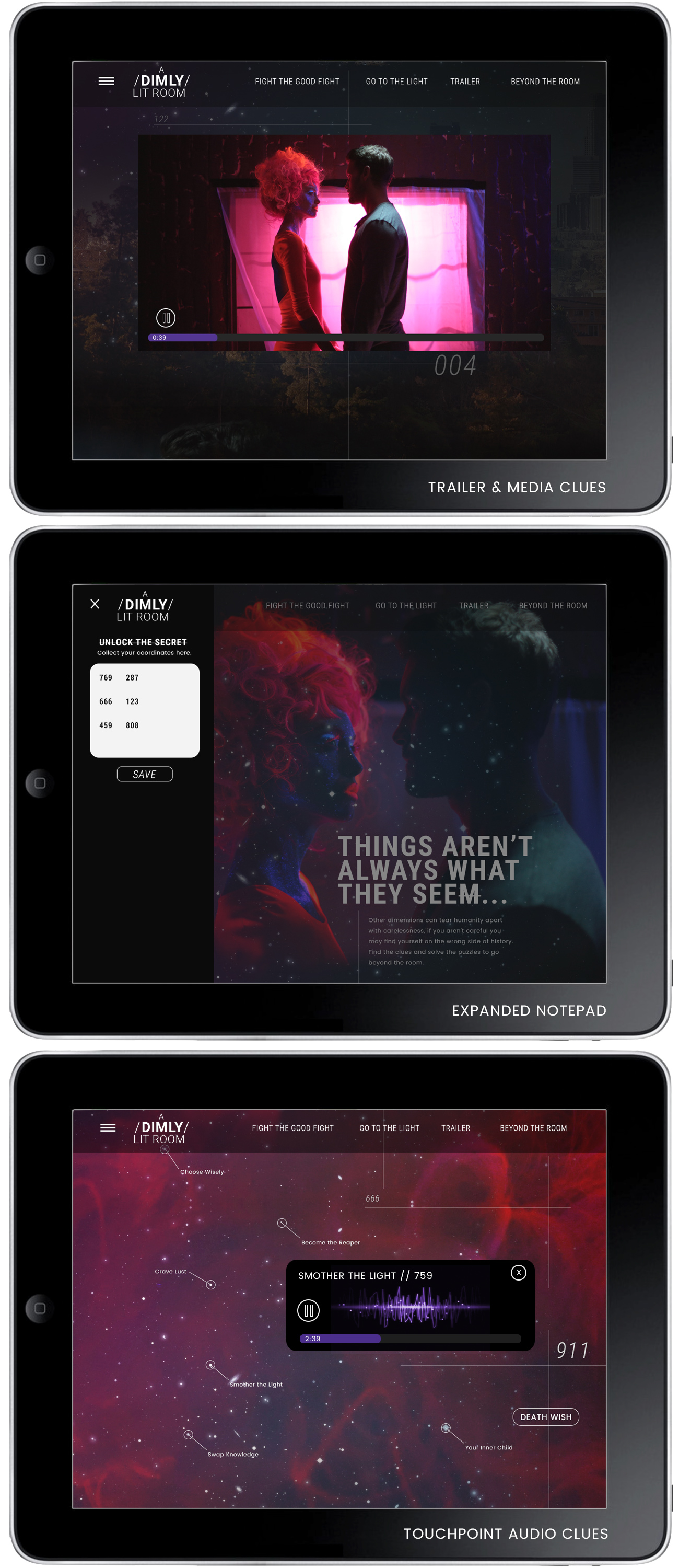 The Decision: Life or Death

The user can choose between two paths; Life (Fight the Good Fight) or Death (Go to the Light). Each page has a unique set of touch points that users can interact with that will give them a 3-digit code they can collect in their coordinates note pad in the expanded hamburger menu. Some of these clues will be audio, visual, puzzles or even hidden in the interface itself.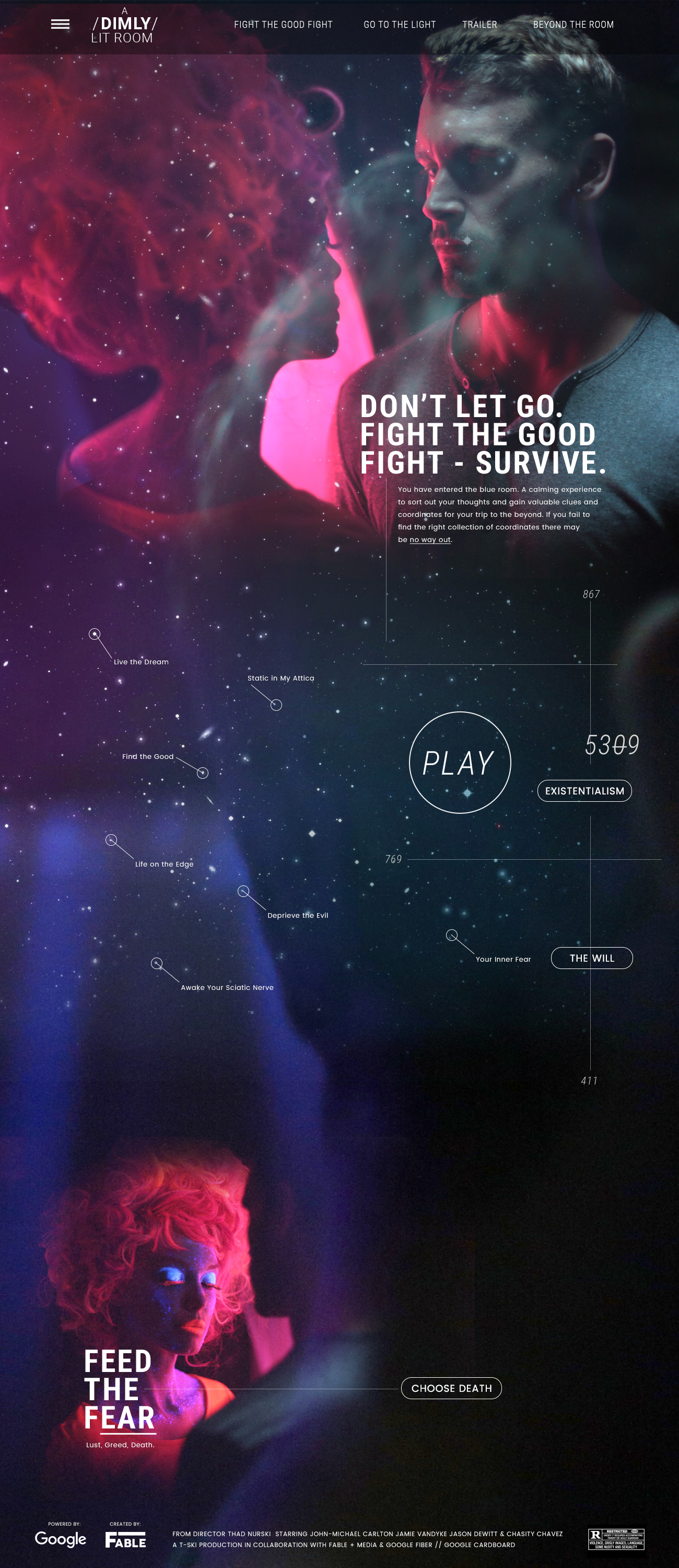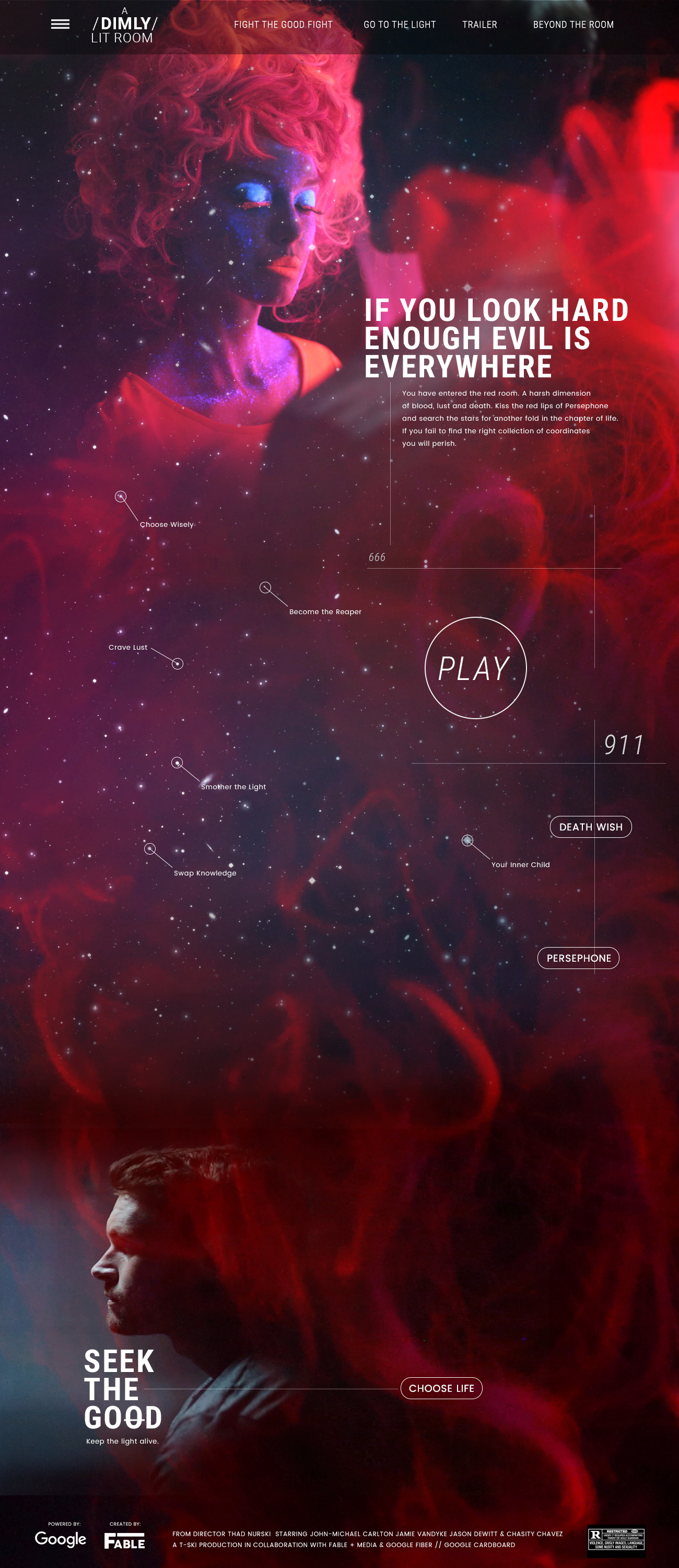 VR Experience

Once a user has collected the correct 3 codes they will go back to the homepage or expanded note pad and enter them. The numbers will unlock a Google Cardboard VR experience that allows you to enter the world of A DIMLY LIT ROOM and experience it for yourself.