Brand Experience & Digital

Ball Canning Co. is rich in heritage but needed a new, clean, modern look while staying true to their roots. What started out as a simple re-skin ended up as a full brand re-boot including a new website design, TV spots, banner ads, and print ads. The activation event was titled "Made From Here," and was the culmination of the new brand experience that went beyond canning and extended into a sense of handmade and hometown pride.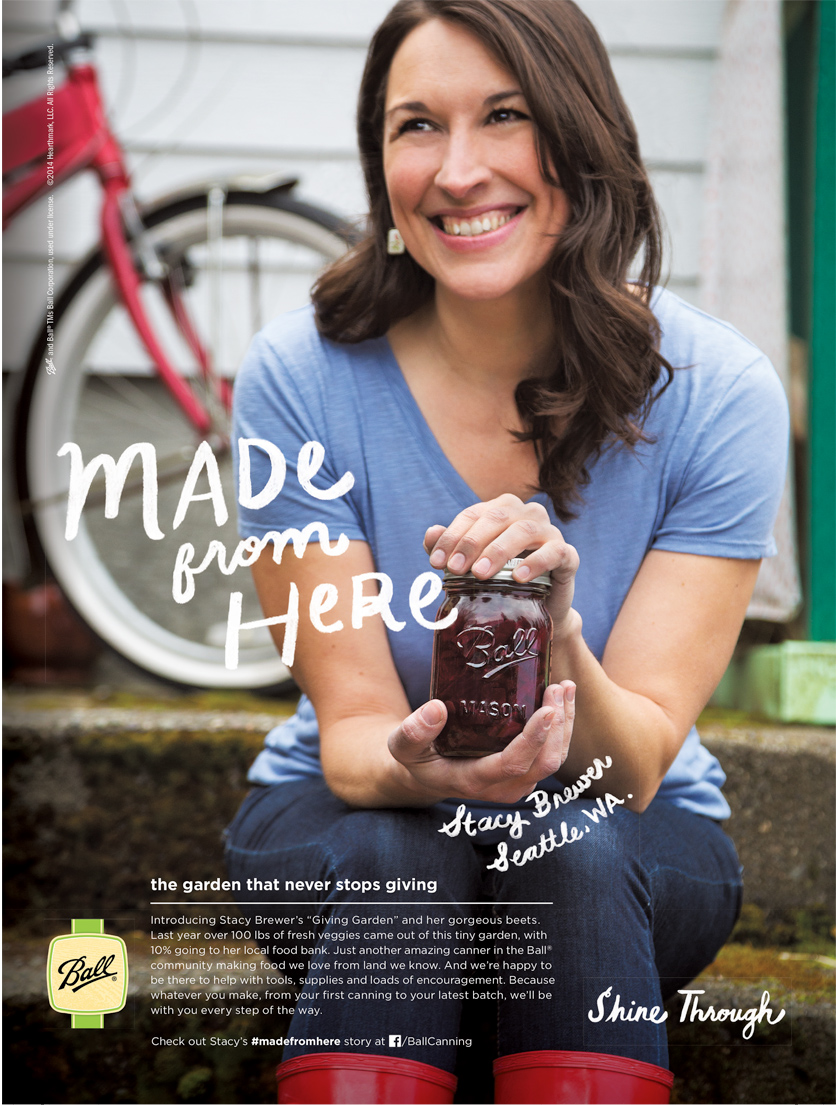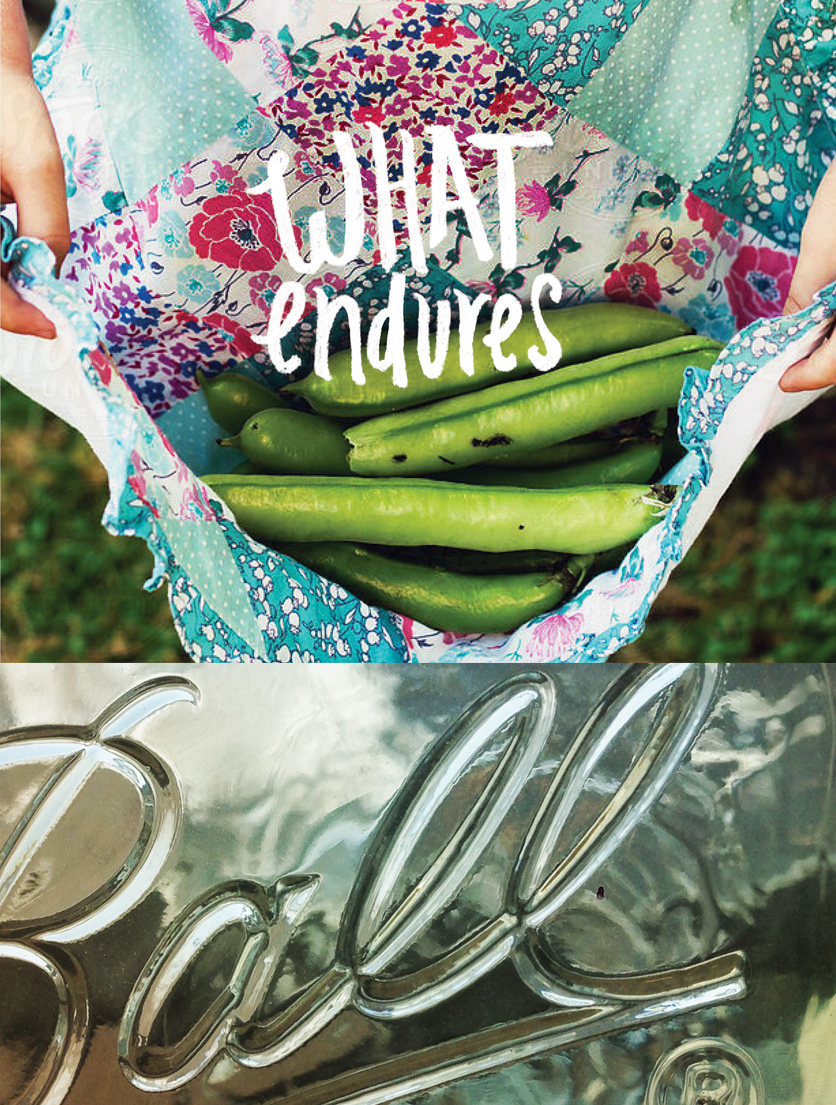 Website Redesign & Microsite

When it came to the Ball website our main goal was to build brand loyalty through by using our mantra "What will you MAKE today – that you can SHARE tomorrow." We gave customers the tools to create homemade items to share with their friends and family. It is just as much about the process and the community around it as it is the food and products themselves.
First we help educate customers on how easy it can be to create things from scratch. Part of the common misconception is how hard it can be to can food and create great recipes. Ball helps ease the anxiety with education and giving them the tools they need to create extraordinaire food. Then we asked our customers to upload photos of their their food in our recipe section to help foster a user-generated based community.
Our new clean and light design was responsive easy to navigate providing a better overall user experience.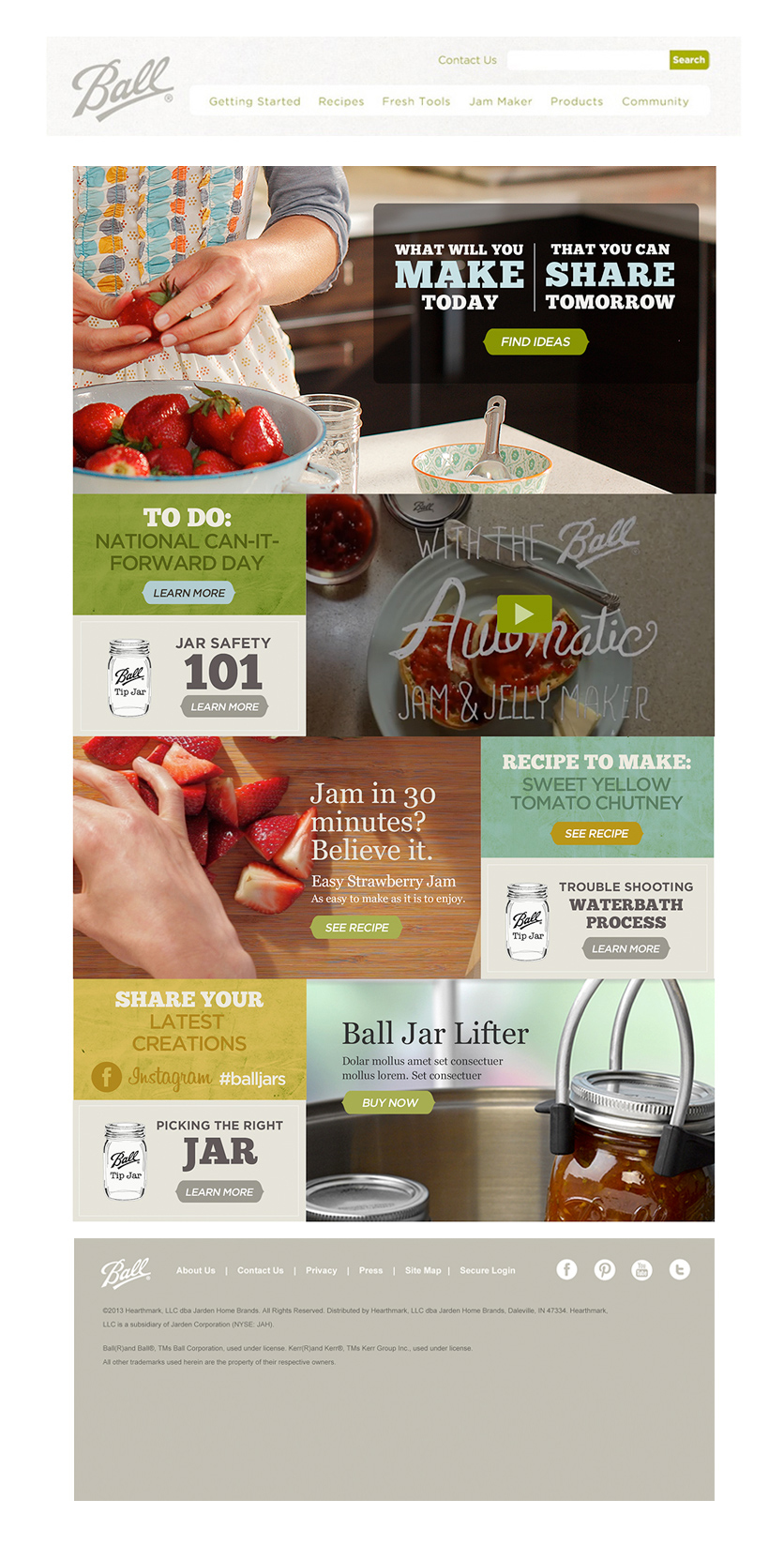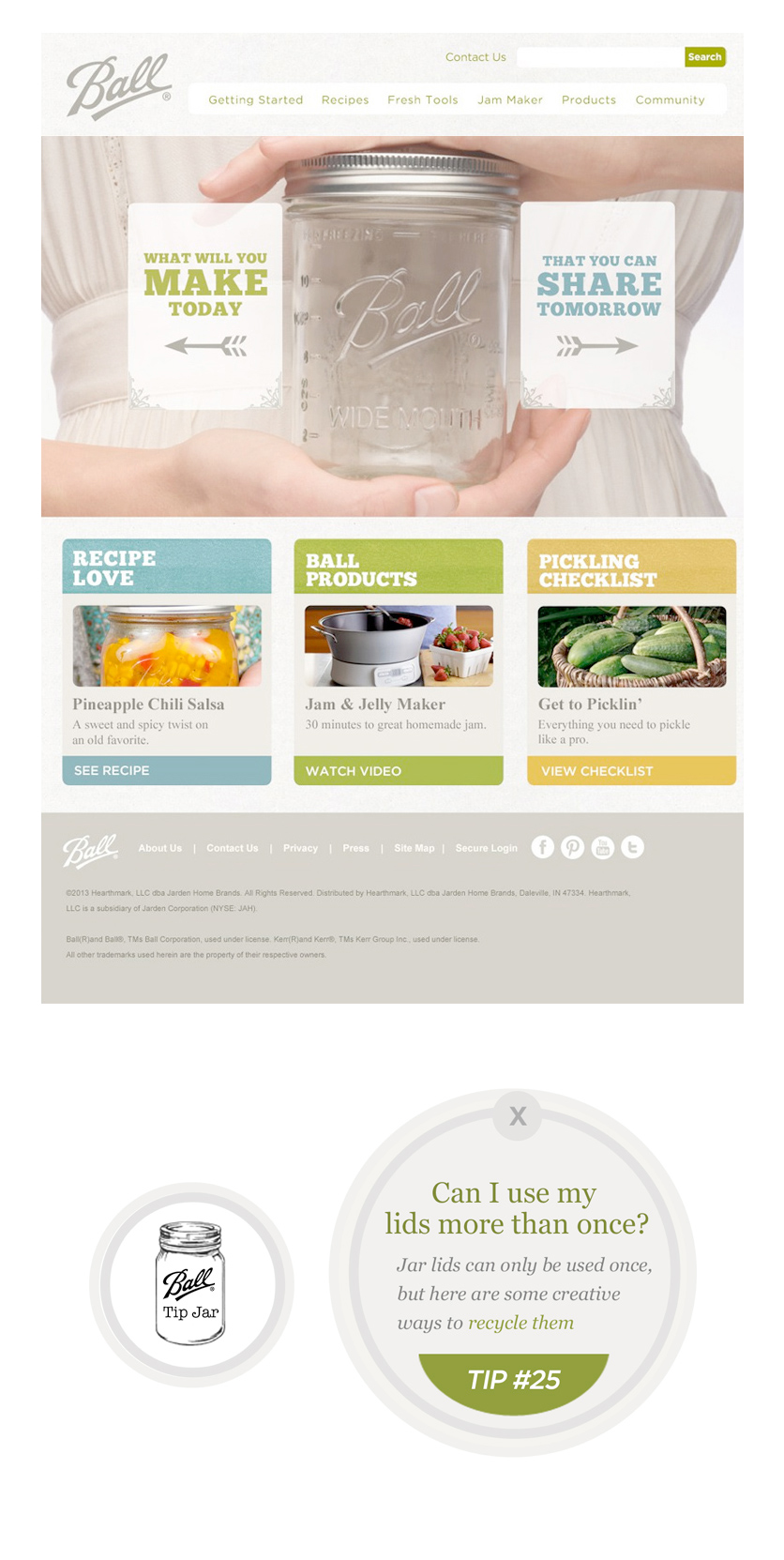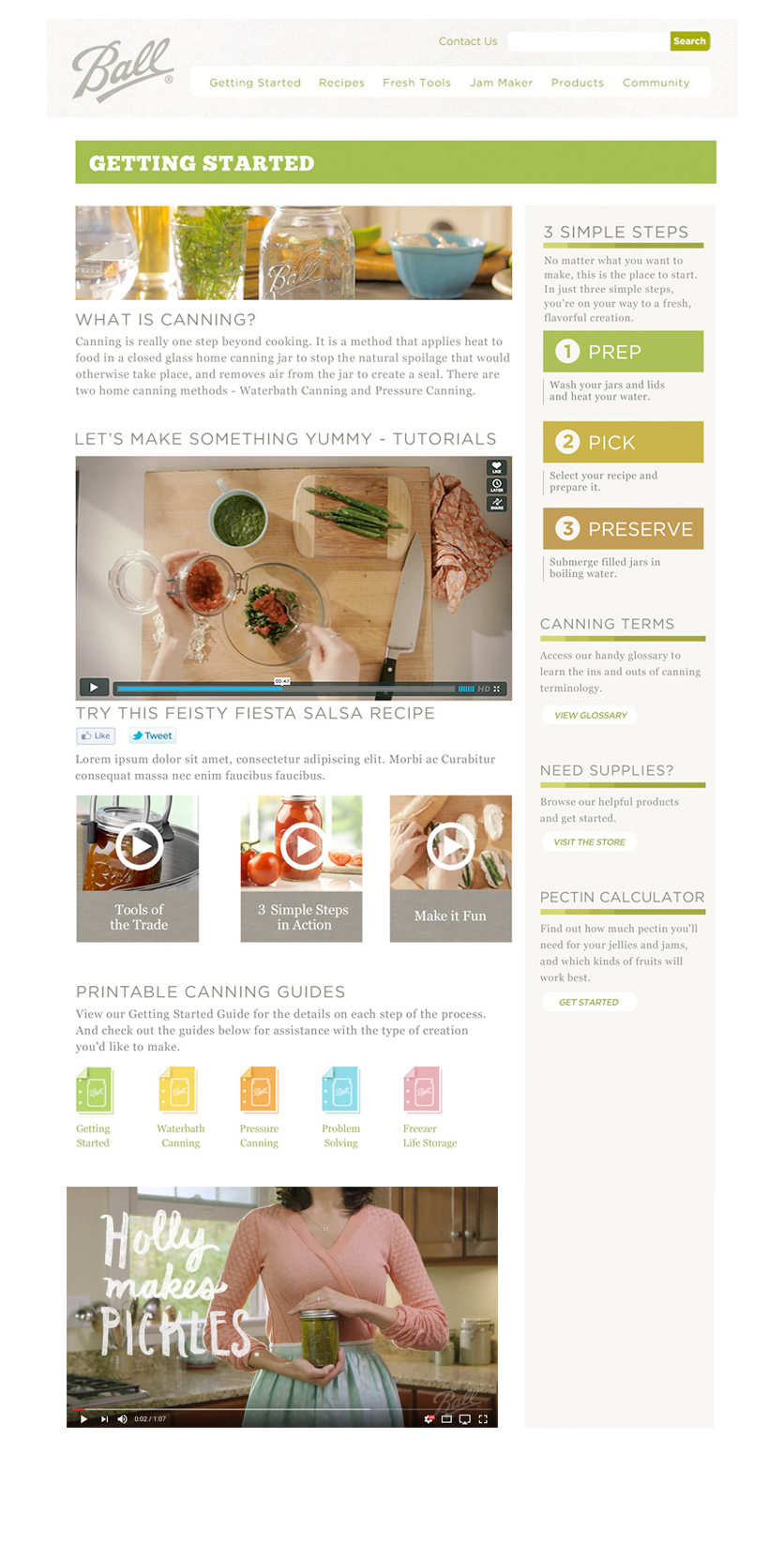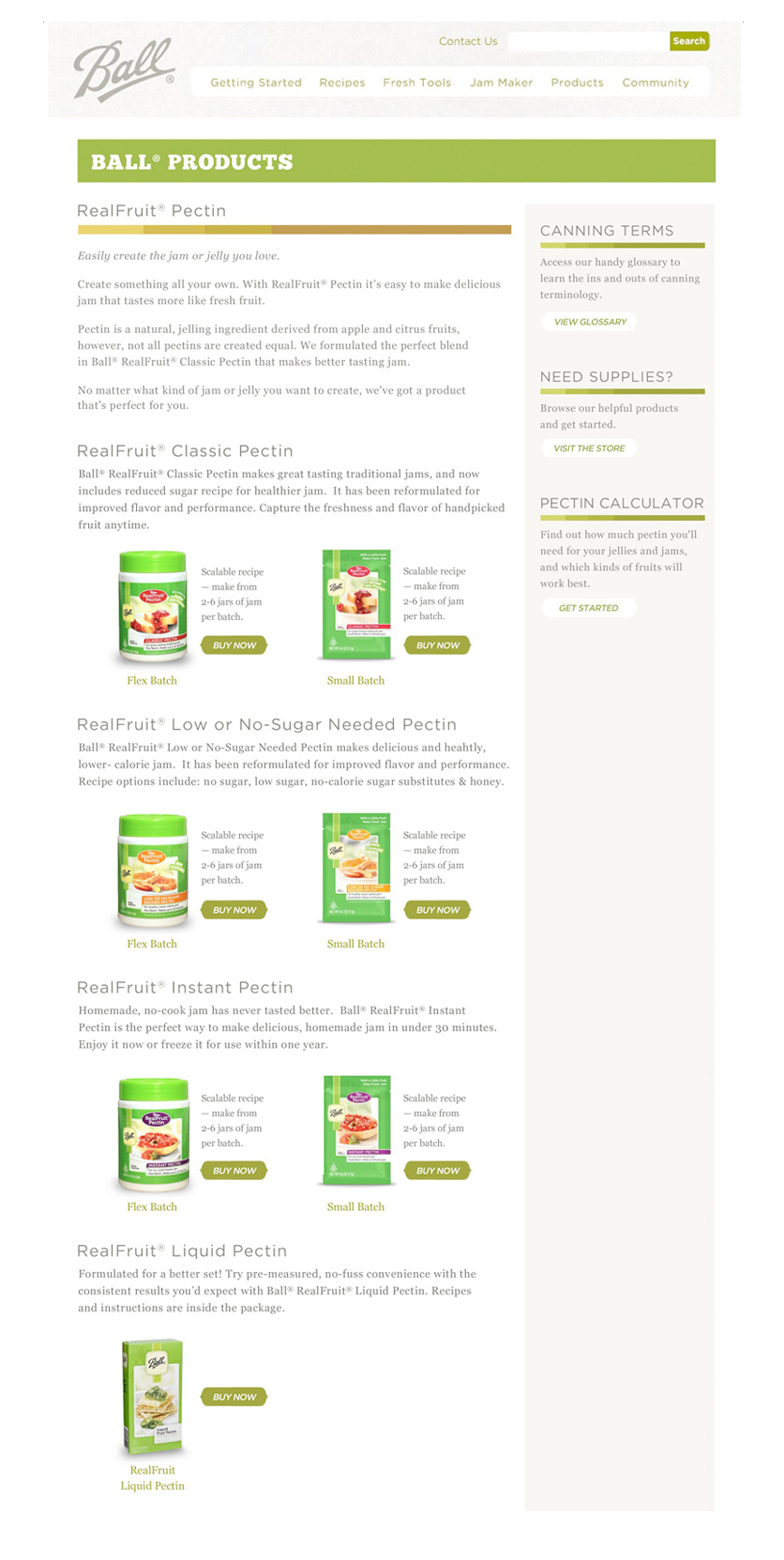 Recipes & Canning Guides

The Ball Canning App condensed information found on the website and focused solely on education and recipe sharing within the canning community. Including canning guides, tutorials and live demonstrations to help grow their trust and relationship with customers.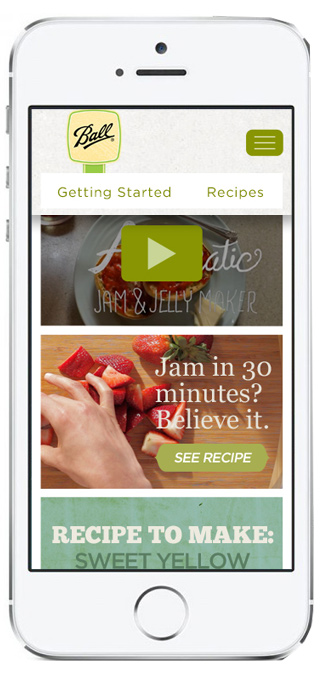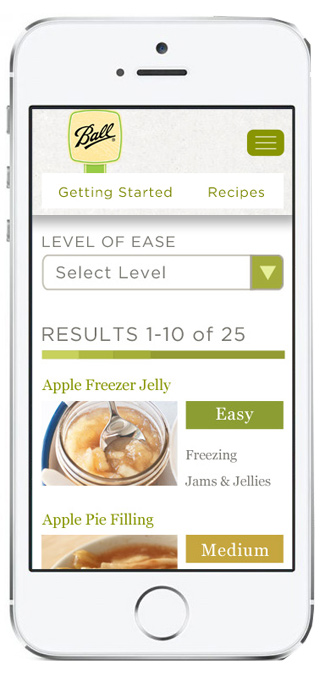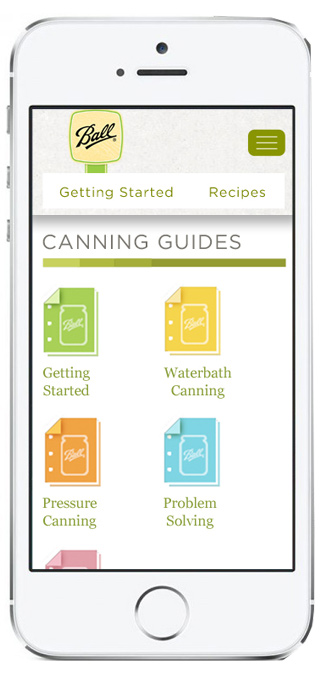 Ball Auto Canner Promo Spot
During the website redesign Ball was also launching new appliances and product lines. The brand team crafted a series of promo videos for each that used handmade elements to tie in our Make / Share mentality.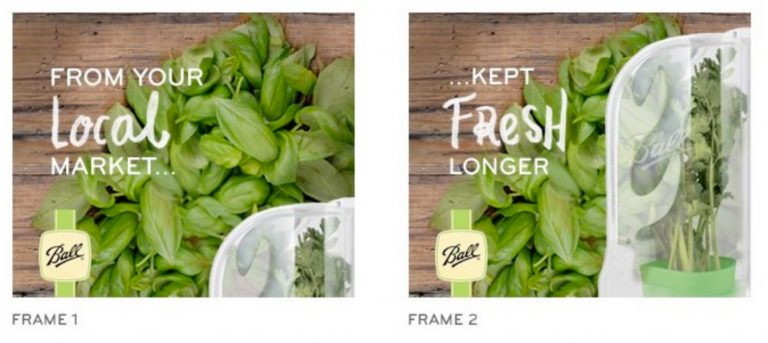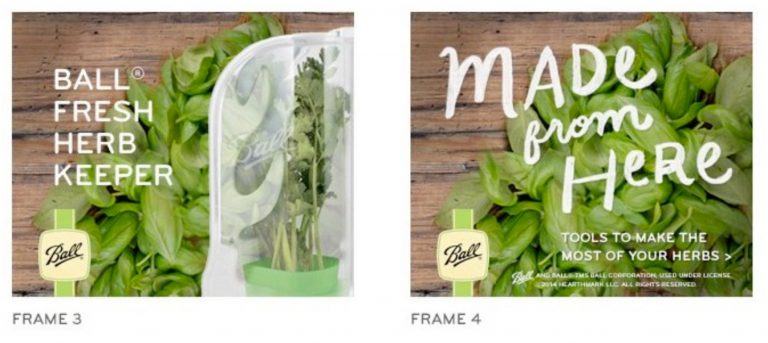 Event:  Made From Here – KC Edition
Ball Canning Co. is Our "Made From Here" brand activation was the culmination of the re-brand and launch. We celebrated by throwing a party complete with mason jar drinks, food that included roasted pig from Port Fonda and handmade prints from Hammerpress. Using great local companies everything at the KC party was local and truly "Made From Here."