[CONCEPTUAL: THINK TANK]
Stop being a Monday morning quarterback and put your money where your mouth is by competing in a Draft Day skills challenge that measures specific attributes and gives you an overall draft grade at the end.
You will be scored on control, focus, speed, agility and endurance. The challenge will take place using projection mapping and Kinect technology in a digital world.
Each challenge will be 30 - 90 seconds. When your draft day score is complete you will see what round and pick you would have been selected in the 2109 draft based on your grade.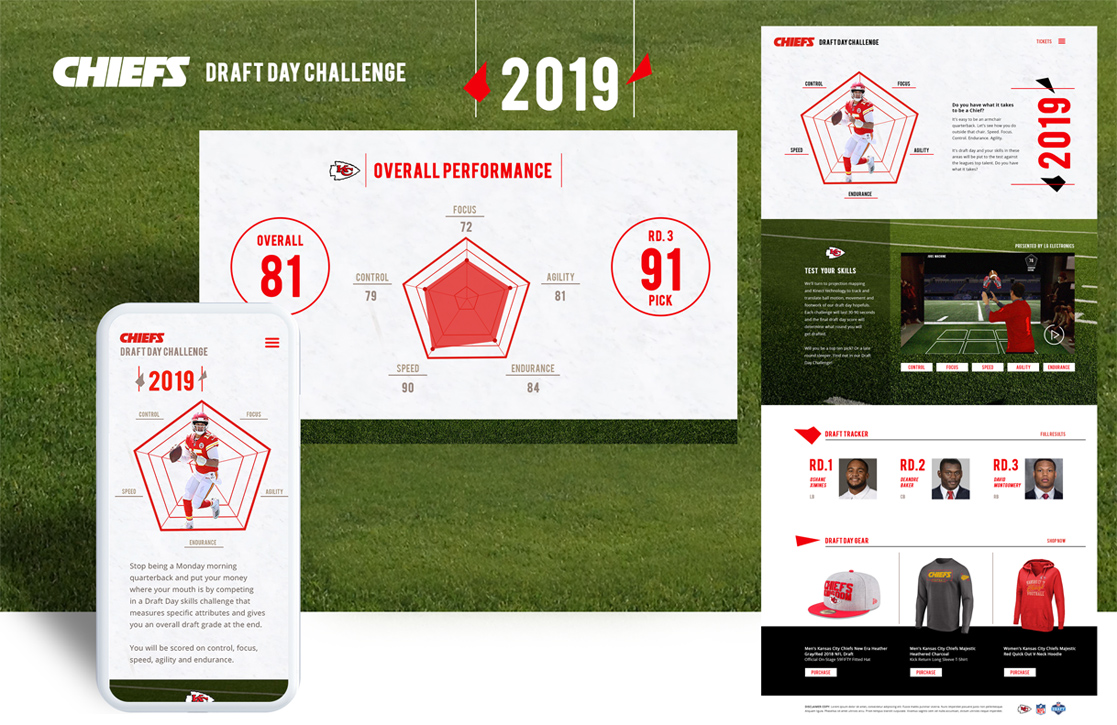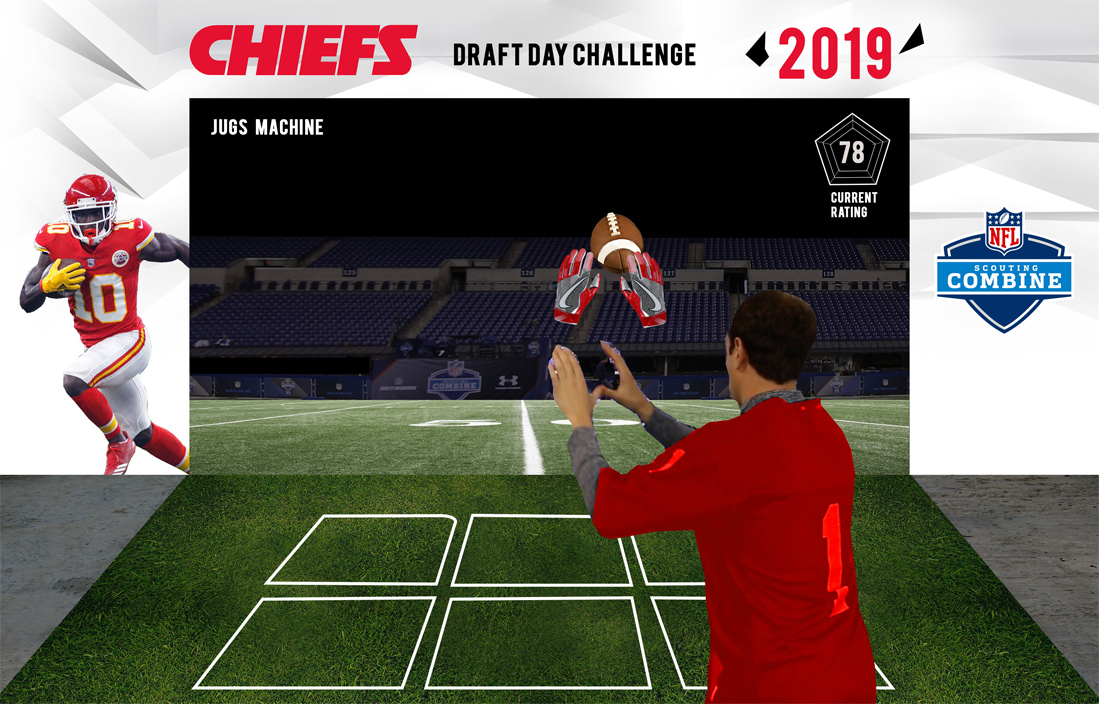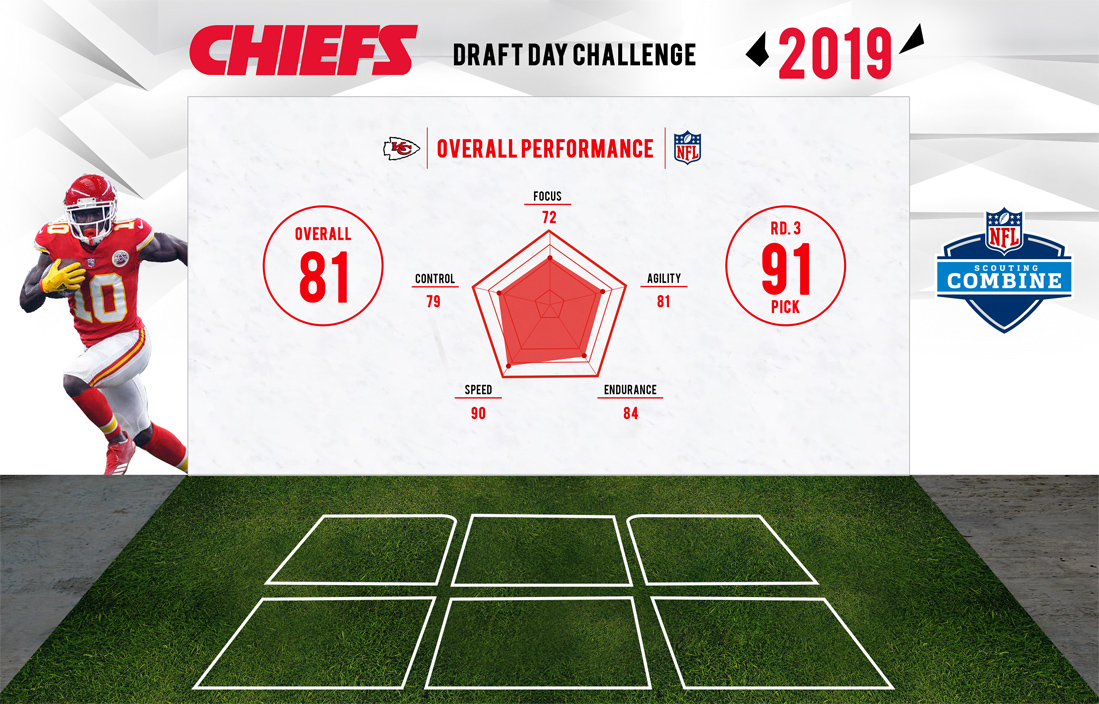 Website Draft Tracker

To promote the Draft Day Challenge we will create a draft tracker microsite that features videos of each challenge. These videos can also be repurposed for social posts.
In addition to the challenges we will also track Chiefs draft picks round by round and provide scouting reports.
As an up-sell the site would also feature official draft day gear.

This is merely a conceptual idea that was not actually executed. It is not affiliated or endorsed by the Kansas City Chiefs or its partners. I filed this in the "THINK TANK" category of conceptual ideas.