[CONCEPTUAL: THINK TANK]
I wanted to give fans the opportunity to create their very own Kansas City Chiefs rookie card on Draft Day. Fans could enter their names on a Kiosk during draft day and be assigned their draft day name and position.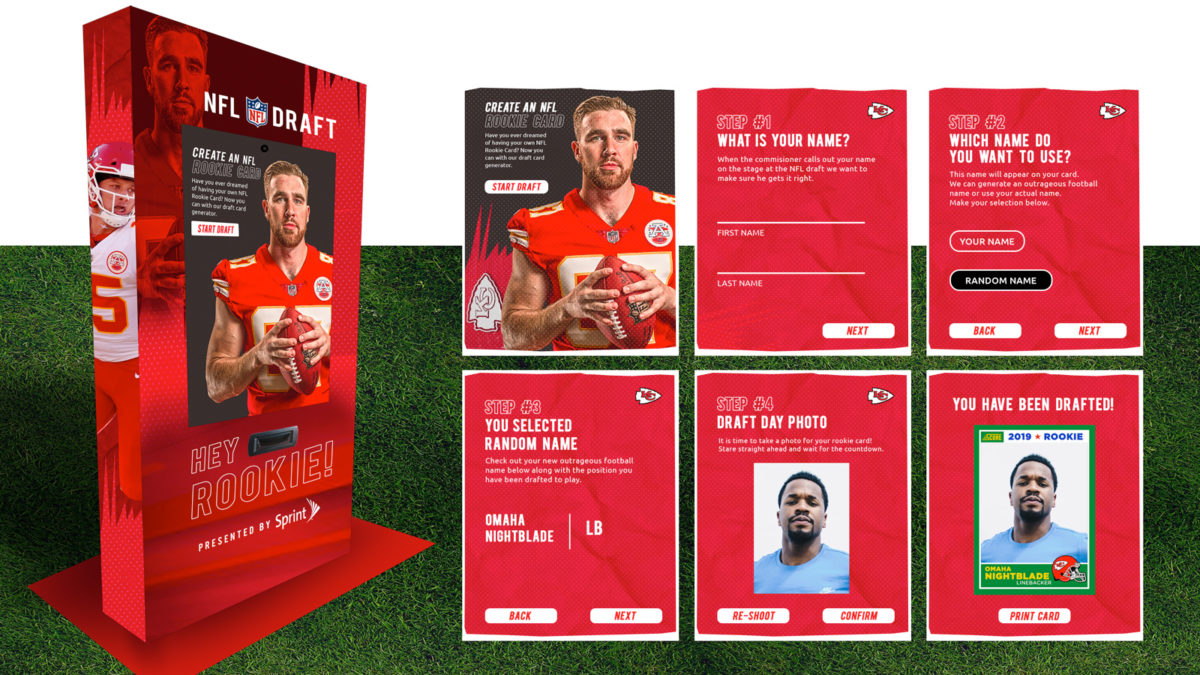 Creating Your Rookie Card

First you would enter your name. Next your would decide if you wanted to keep your real name or be assigned a faux football player name with a fun twist.
Then you would pick the position you have dreamed of playing since you were a little kid. I grew up watching Derrick Thomas rush the edge and strip the ball from opposing quarterbacks. So I picked linebacker.
The last step is to take your rookie photo. The kiosk would be equipped with a camera to take a head shot of our fans and display their new football name on a 2019 Score Rookie Card that is printed at the draft day party.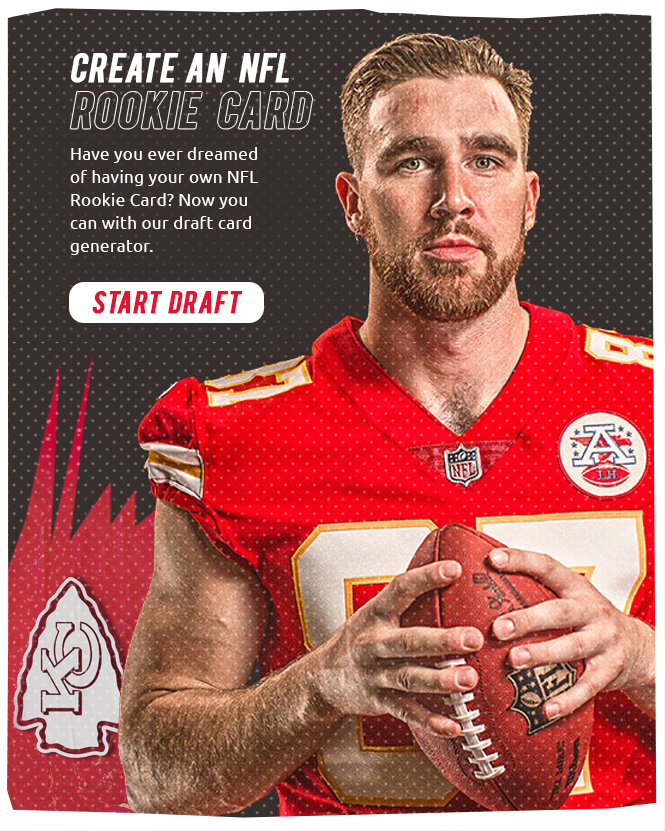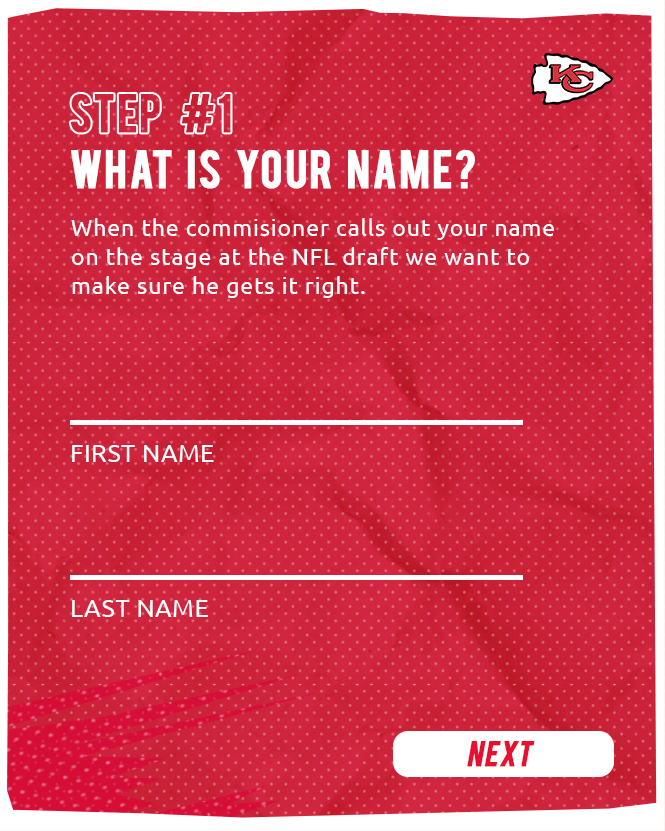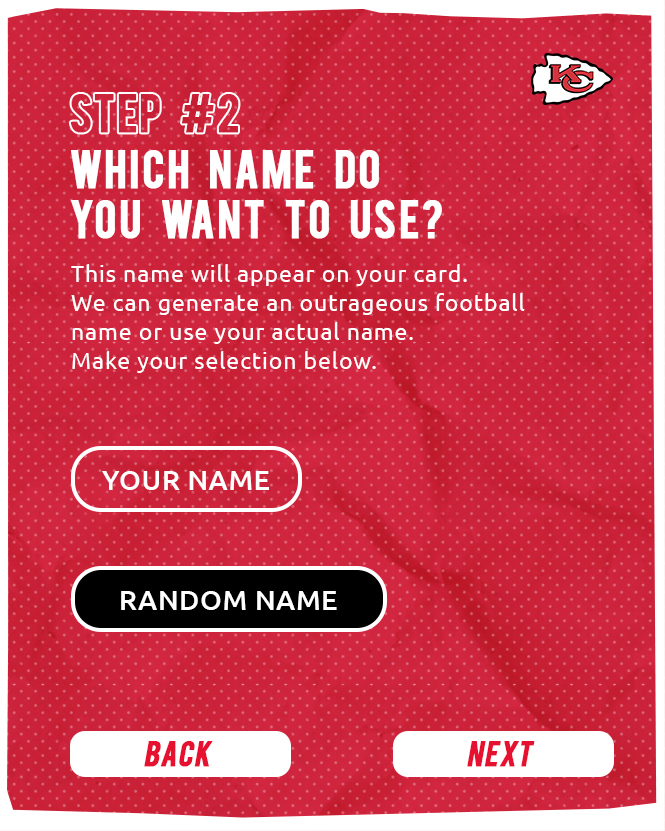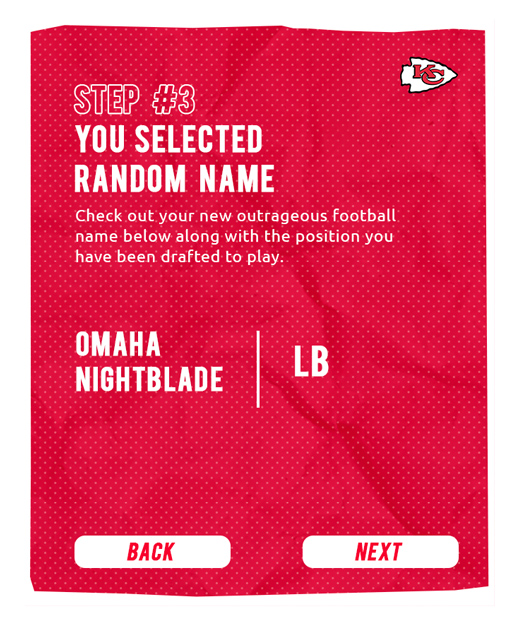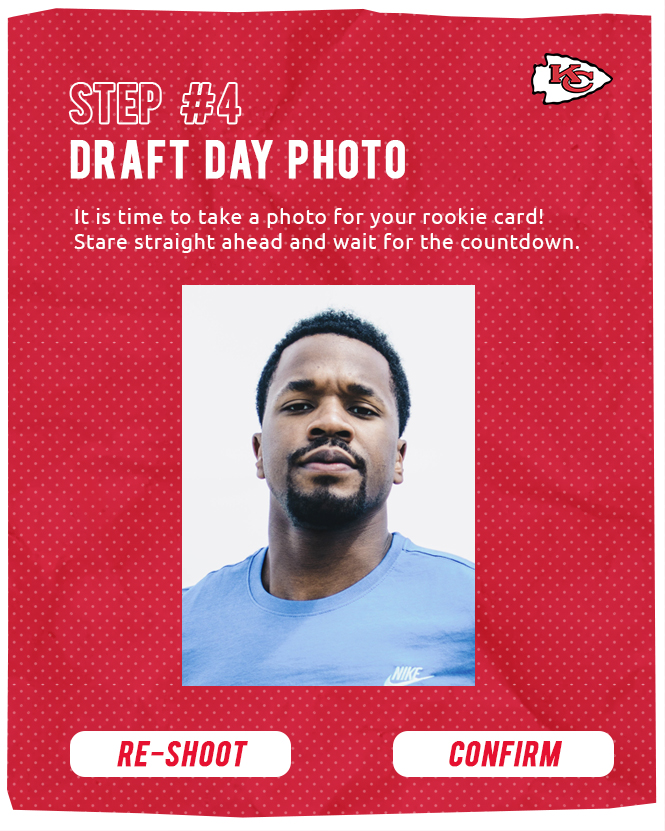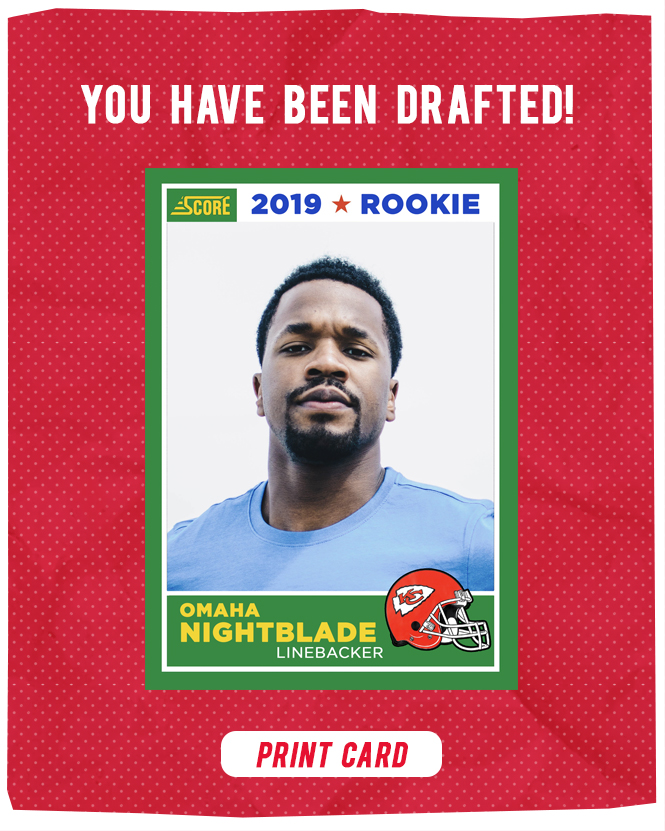 Custom Souvenirs

While this gives fans a unique souvenir it could also live on a microsite to create digital cards that can be shared on social channels.Ideally this would be debuted at Chiefs Training Camp but could also live at the stadium in fan zones to enjoy all year long.