Elanco needed a way to capture the attention of students at the National FFA Convention in Indianapolis. Our experience took place in the "Blue Room" - an education based space that is open for just a few minutes each day. The room features industry booths and a stage in the center where special guest speakers gave presentations. To maximize students attention we needed something that stood out from the rest of the booths and provided an interactive experience that was buzzworthy at the event.
Leveraging Elanco's innovation stages and the power of storytelling we created an audio pod experience that challenged students to help stop the outbreak of the African Swine Flu.
As lines began to form at the booth we provided students with mission briefing cards. These cards would help them understand their mission and what they needed to solve once they stepped into our audio pods and await further instructions.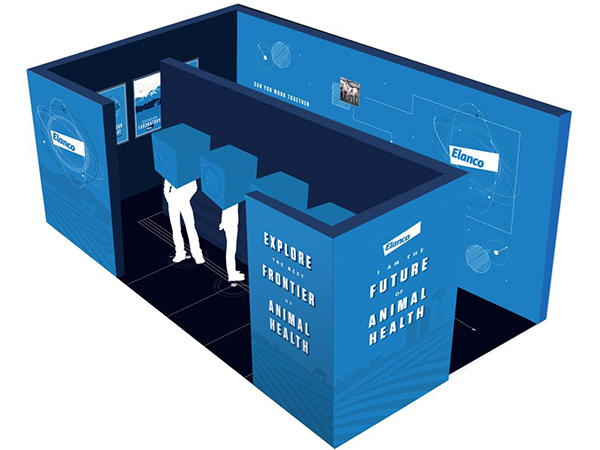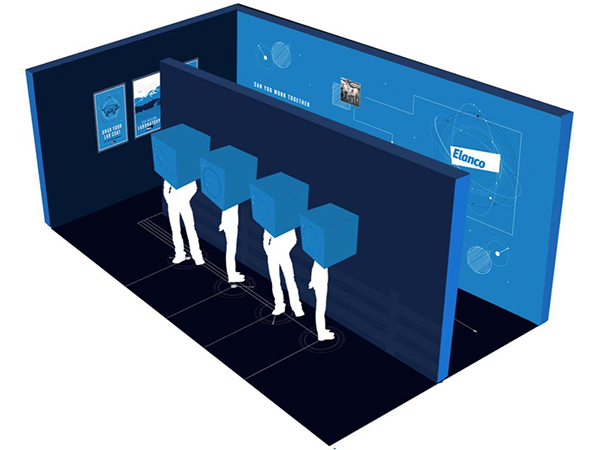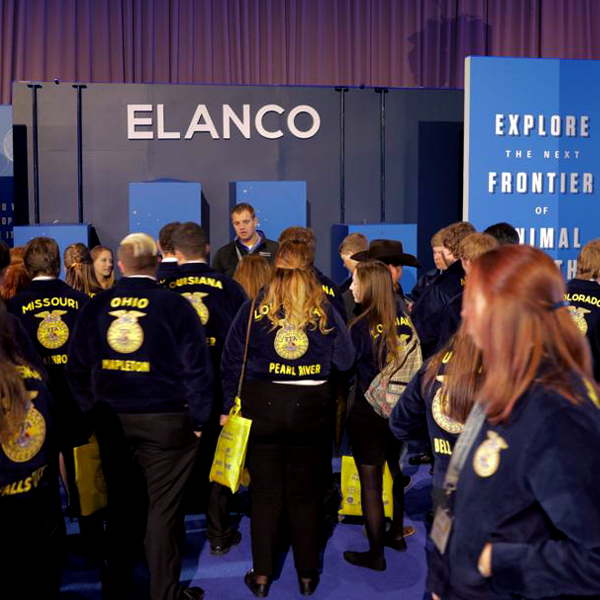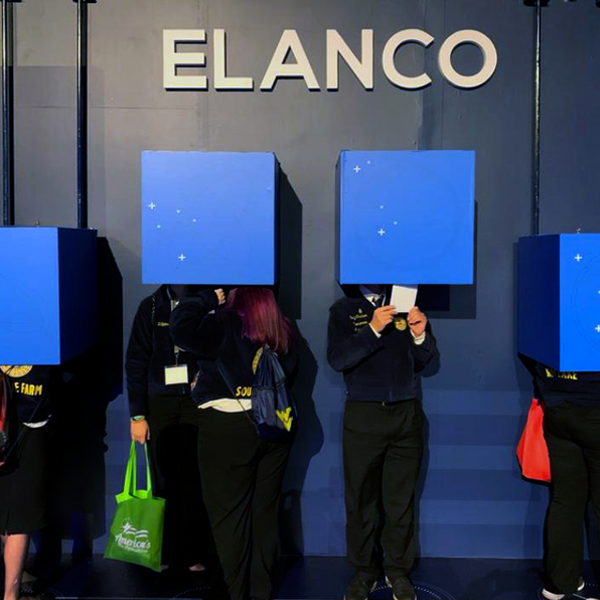 Help Stop the Outbreak
Each audio pod featured a :60 clip describing one of the four innovation stages at Elanco. Working together as a group they would use this information in the next room to race against the clock and and help stop the outbreak. We created ear tags that featured all of the innovation stages that had to be hung on the wall in the correct order. Once they finished the challenge the exited the booth and collected a certificate and a pack of stickers featuring limited edition poster artwork and a Snapchat experience.