Mohegan Sun Casino was launching their new online casino app in Connecticut and wanted to create some buzz around the launch event that took place during the Halloween season. I helped create a pop-up VHS experience that included a video store, escape room and Halloween lounge.
Sunshine Video taps into the nostalgia of the 80's and 90's video store — a golden era for horror films. A perfect gateway to be transported into a slasher film called the 'Sunshine Murders.'
The video store was filled with real horror films on VHS along with several vintage designs that used real online slot artwork from the app. But one VHS tape is cursed and employees from the store keep being reported as missing. Could it be they are being sucked into a film called the 'Sunshine Murders'!?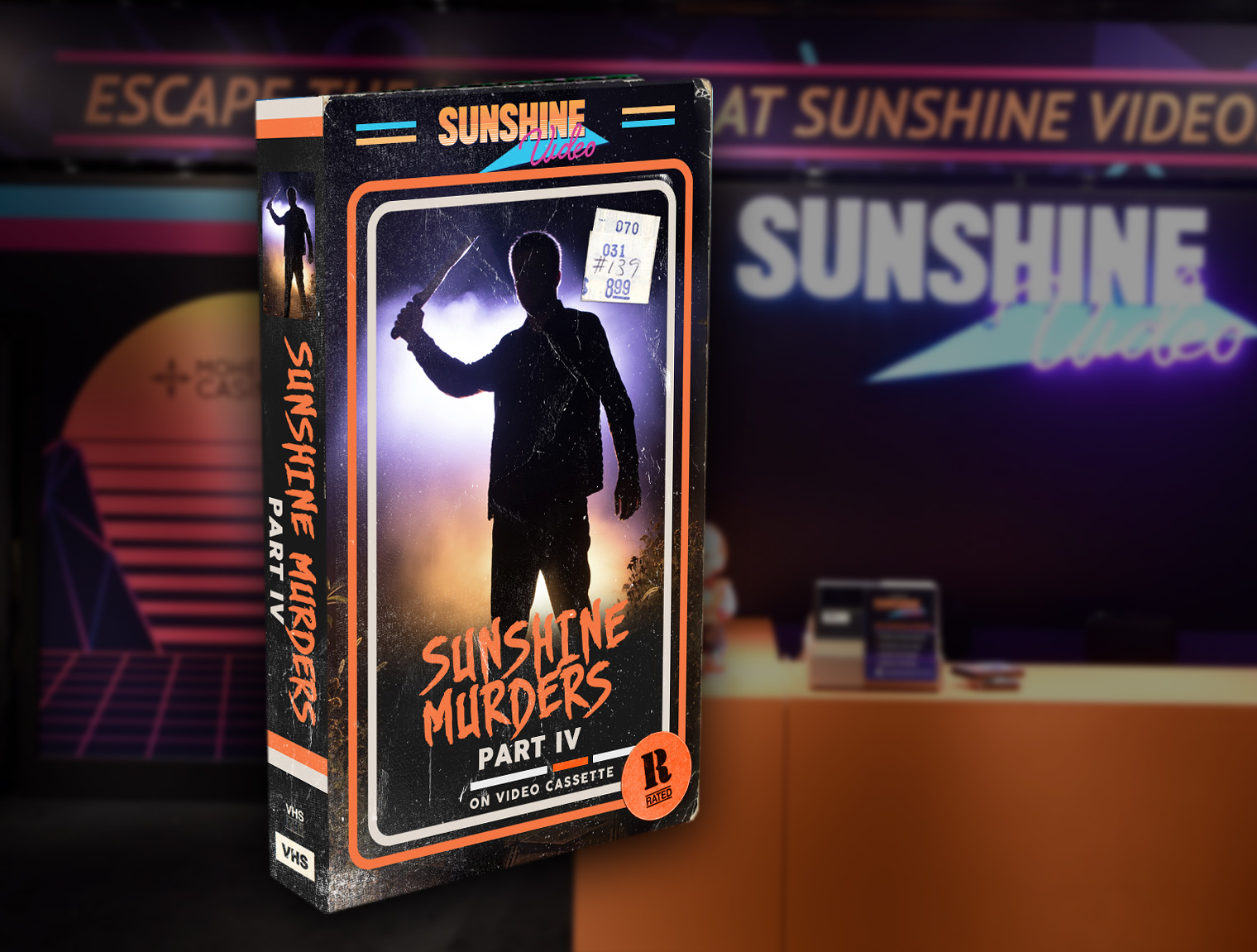 Your ticket in was to download the app on your phone and show our brand ambassadors. Then it was up to you to escape the late fees and the killer at Sunshine Video!
It was up to our attendees to go into the backroom led by our trusty manager, Sunny, to find out what was happening. In the backroom of the video store they had to solve puzzles before they were transported to another dimension inside our slasher film, the 'Sunshine Murders.'
Trapped inside a summer camp cabin with a killer on the loose - they had to complete 3 challenges in our escape room before they could exit into our festive and fun Halloween lounge.
Trapped Inside a Slasher Movie